AGILETECH Engineering Consultants Co. Ltd. (AECC) is a newly established engineering consulting company, founded by Beijing Urban Engineering Design & Research Institute Co., Ltd., Beijing Urban Construction Exploration & Surveying Design Research Institute Co., Ltd., and MAA Engineering Consultants International Ltd.
AECC is the first Joint Venture company in the People's Republic of China to provide specialized engineering consulting services in engineering safety/risk assessment, management, and development of risk management technology. Currently, AECC focuses on providing safety/risk management services for rail transportation facility constructions.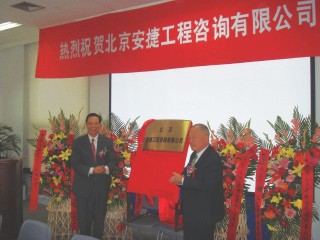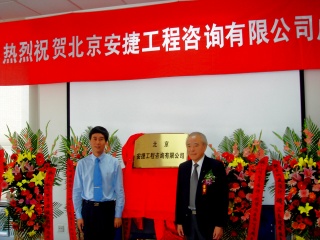 The opening ceremony of AECC was held on 18 July 2007. Many leaders from major government agencies attended the ceremony, including China National Association of Engineering Consultants, China Communications and Transportation Association, Beijing Municipal Construction Committee, Beijing Municipal Transportation Committee, Beijing Municipal Roadway Administration Bureau, Beijing Infrastructure Investment Co., Beijing Rail Construction and Management Co., and Beijing Mass Transit Railway Operation Corp.. The official company plaque was unveiled by Mr. She Jian-min, President of the China National Association of Engineering Consultants and Mr. Xu Rong-lie, former Chief Engineer of the Ministry of Construction.